The purpose of this entire website is to have one hub where you can connect to me on my various social media profiles. If you look in the top upper right of this site you will see a bunch of icons that lead you to my various social media websites. Below I will explain how I use these sites and how often I visit them. I have also linked to some of my other sites below that are not social media profiles. You will learn all about me and my favorite things by visiting these sites.
Facebook – Personal Profile
Facebook is where you will find the most interaction with me. I am on Facebook several times per day. I post things about bodybuilding, politics, religion, relationships and more. I do not take kindly to criticism of the types of things I post on Facebook because it is my Facebook wall. I commonly tell people that they have three choices if something on my Facebook wall offends them — (1) filter out my feed from their news feed; (2) unfriend me; or (3) Grin and bear it. Any of these choices works for me. Just don't expect to get my attention by complaining about things I post on my Facebook wall because, by definition, it is mine.
Facebook – Fitness Expose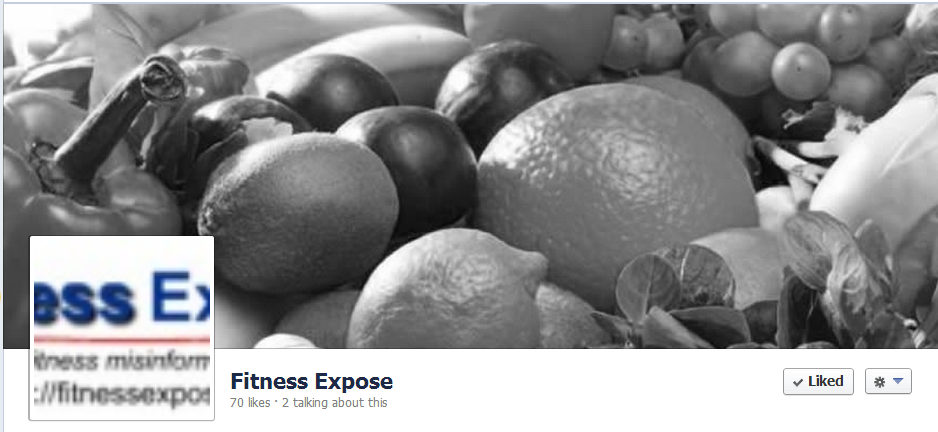 I have a Facebook fan page for Fitness Expose. This page is all about bodybuilding and fitness. My blog posts from http://fitnessexpose.com get published to this page Please get in there and LIKE this page as well. I would be very grateful to you. I post here about every other day. Blog posts come in almost daily.
Twitter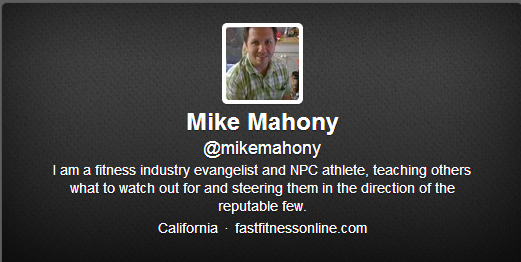 Twitter is a fun place to post your thoughts. I am on Twitter daily. I Tweet about bodybuilding and fitness topics for the most part, but sometimes I find something interesting and I tweet that as well. My Twitter feed is fairly random. Follow me and I will likely follow back as long as you are not one of those tweeters who is doing nothing but promoting junk products.
Google+
Google+ is not my favorite social media site because I really don't see enough interaction here. I do post things here, but they are mostly to promote my blog posts. Honestly, i see Google+ as more of a way to get my content noticed and indexed by Google. Feel free to add me to a circle. I add everyone back.
YouTube

I've been on YouTube for quite some time and have recently begun strategizing a better way to use it. I am in the planning stages, but please go ahead and subscribe to my channel. I post all types of videos there and generally just have a good time with the medium itself. I have gotten more and more comfortable with video. I am not sure it is the best medium for me to communicate with the masses, but so far I am enjoying it.
Vimeo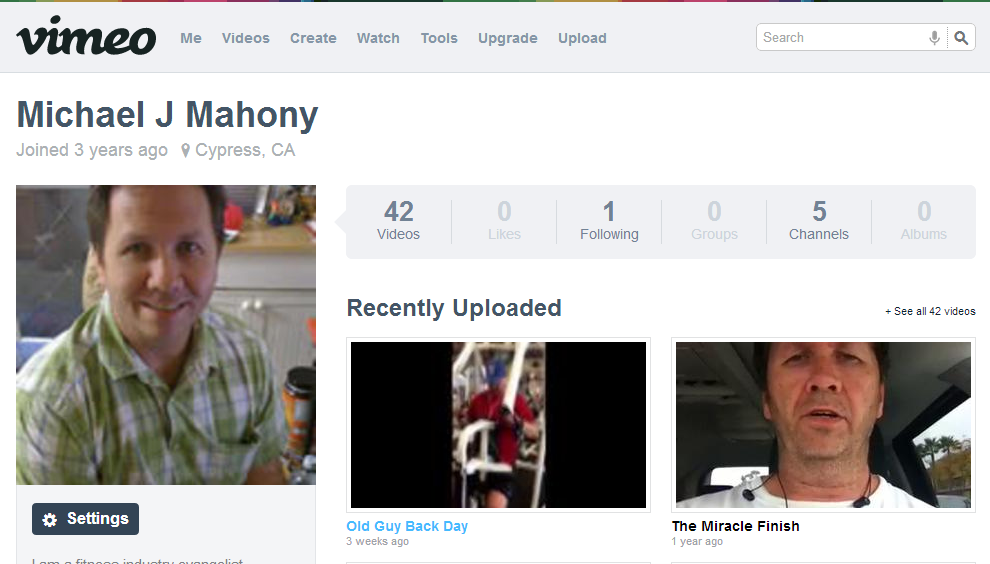 Vimeo is an awesome video platform that I've been on almost since its inception. I like their uploader and the way they display the videos, but it doesn't seem like you get a lot of search engine optimization zing out of this place. I continue to place videos there. As stated above under YouTube, I am not sure video is the best medium for me to communicate with the masses, but I enjoy it nonetheless.
Instagram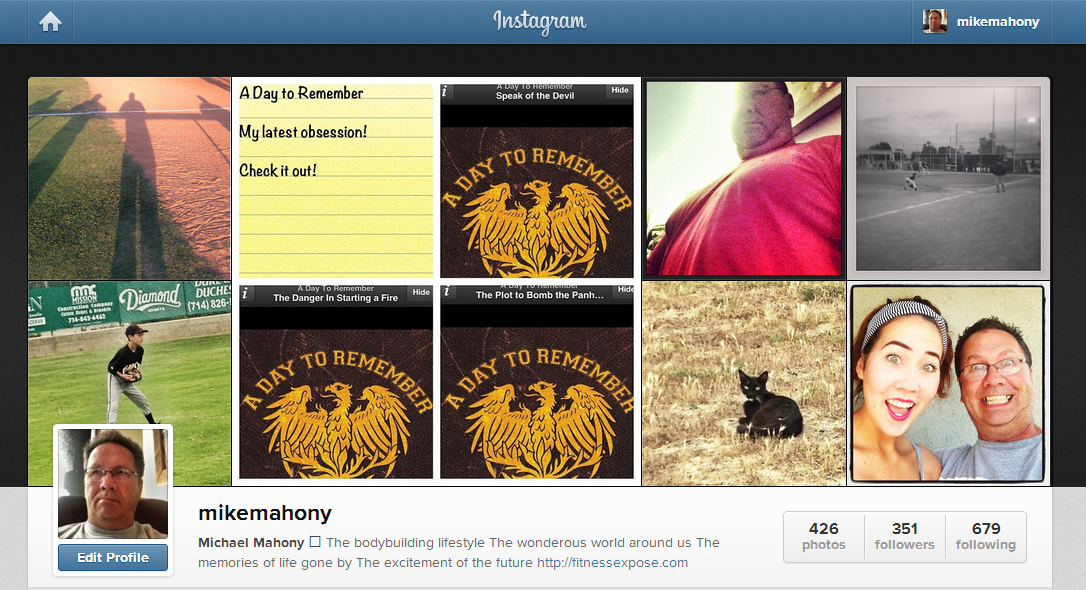 Instagram is a place I love. I have gotten into photography and they all say "The best camera is the one with you most often" and that happens to be my iPhone. I take a lot of pictures and I love playing with filter apps like SnapSeed. You can find my latest work on my Instagram. Follow me and I will follow back as long as you are not a "follower spammer" in which case I won't follow back.
StumbleUpon

StumbleUpon is something I "stumbled upon" a few years back and have not really used it very much. I have looked at 425 sites so far (see the screenshot above). I need to use this more to find new content for my blog. Hook up with me on StumbleUpon and let's explore great content together. Be sure to Stumble this site as well!
Fast Fitness Concepts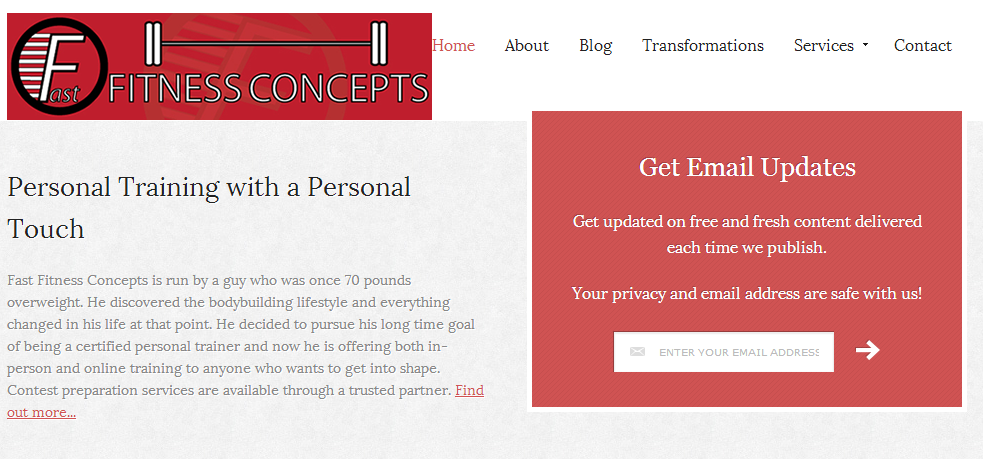 I am an ISSA Certified Personal Trainer. I have been building a website for my personal training business. While I have not tapped the full potential of this website, it is there and working right now. Visit me and if you need personal training, either online or in-person, get in touch with me. I give discounts when you mention my social hub.
Medium.com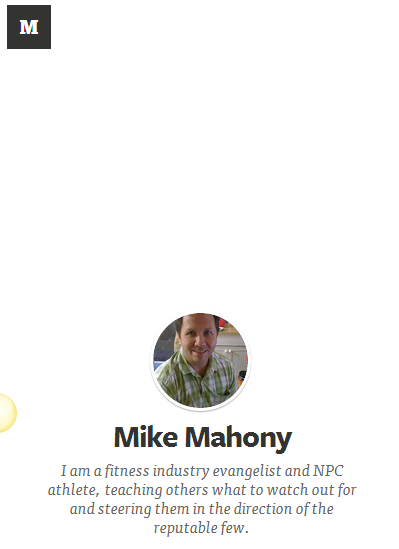 Medium is a great new content site where you can write as often or as little as  you'd like. You don't have to worry about the site staying fresh because there are many other people adding content all day long, every day. Check me out on Medium.com.